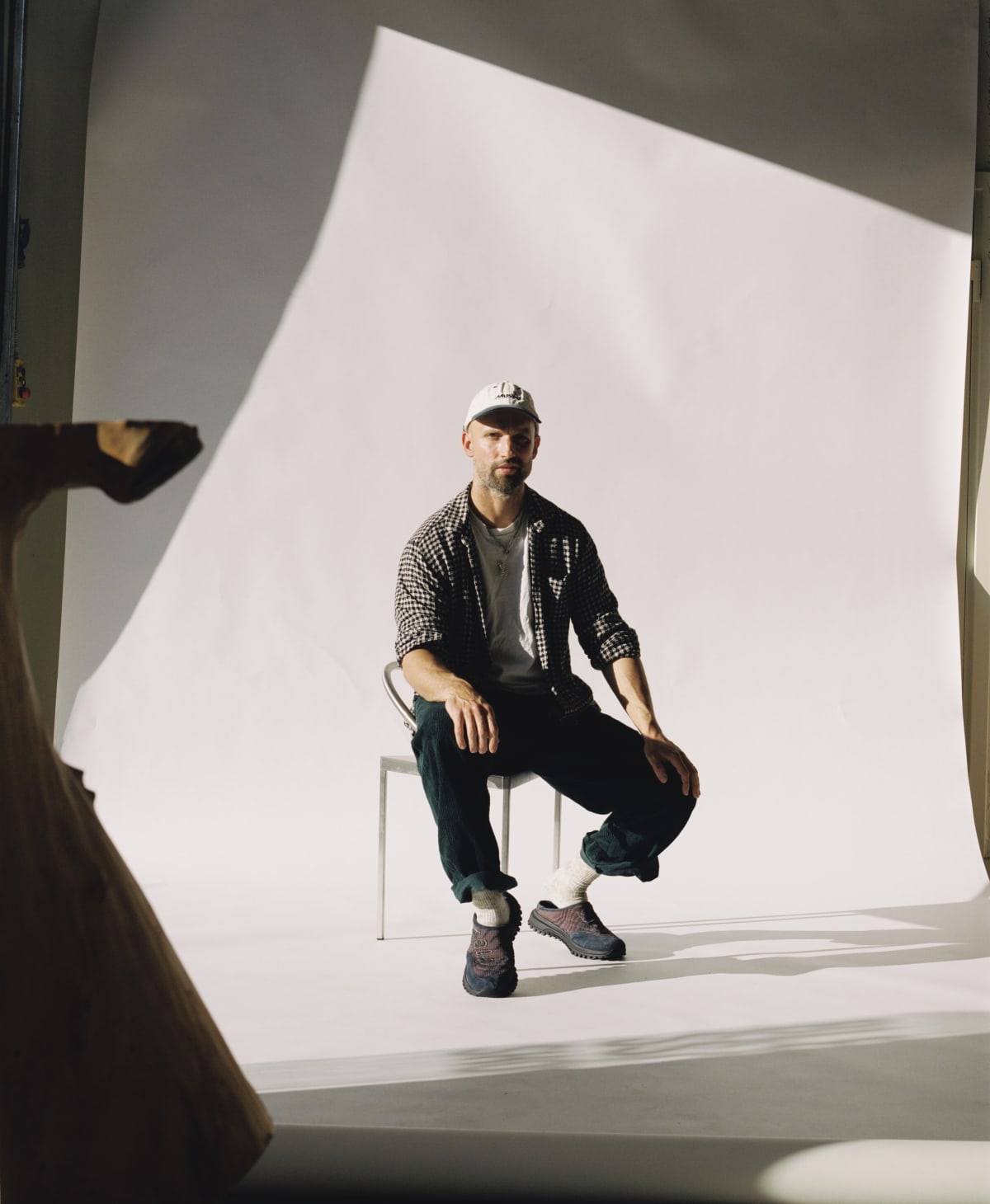 Charlie
Roberts
Charlie Roberts was born in 1983, Kansas, USA, lives and works in Oslo, Norway, New York and Los Angeles.
Charlie Roberts wide-ranging practice encompasses paintings, as well as painted sculptures made from both clay and tree trunks. His work borrow from art-historical and pop cultural sources. The contents of his cramped paintings are stacked one above the other, showing different views simultaneously. Roberts is fearless in his approach to subject, style and technique. The result becomes full of energy, determination and a unique expression which draws on the illusion of the good life. The subject matter, utterly contemporary, banal and every day is at odds with the delicacy of the medium they are made in.
Roberts elongates his figures, making them slimmer and giving them seemingly impossibly long limbs; featuring a cast of humans, animals, and hybrid creatures enacting bizarre, surreal scenarios. One might discover a universe of childhood fantasies referring to Greek myths, fables, ancient narratives and folklore. His works are rendered in different shades of blue and washed-out residual colors, creating a mysterious and ethereal atmosphere. Educated from the Emily Carr Institute of Art and Design in Vancouver, Canada and Kansas University, he has held more than 40 individual exhibitions and participated in more than 30 group exhibitions.