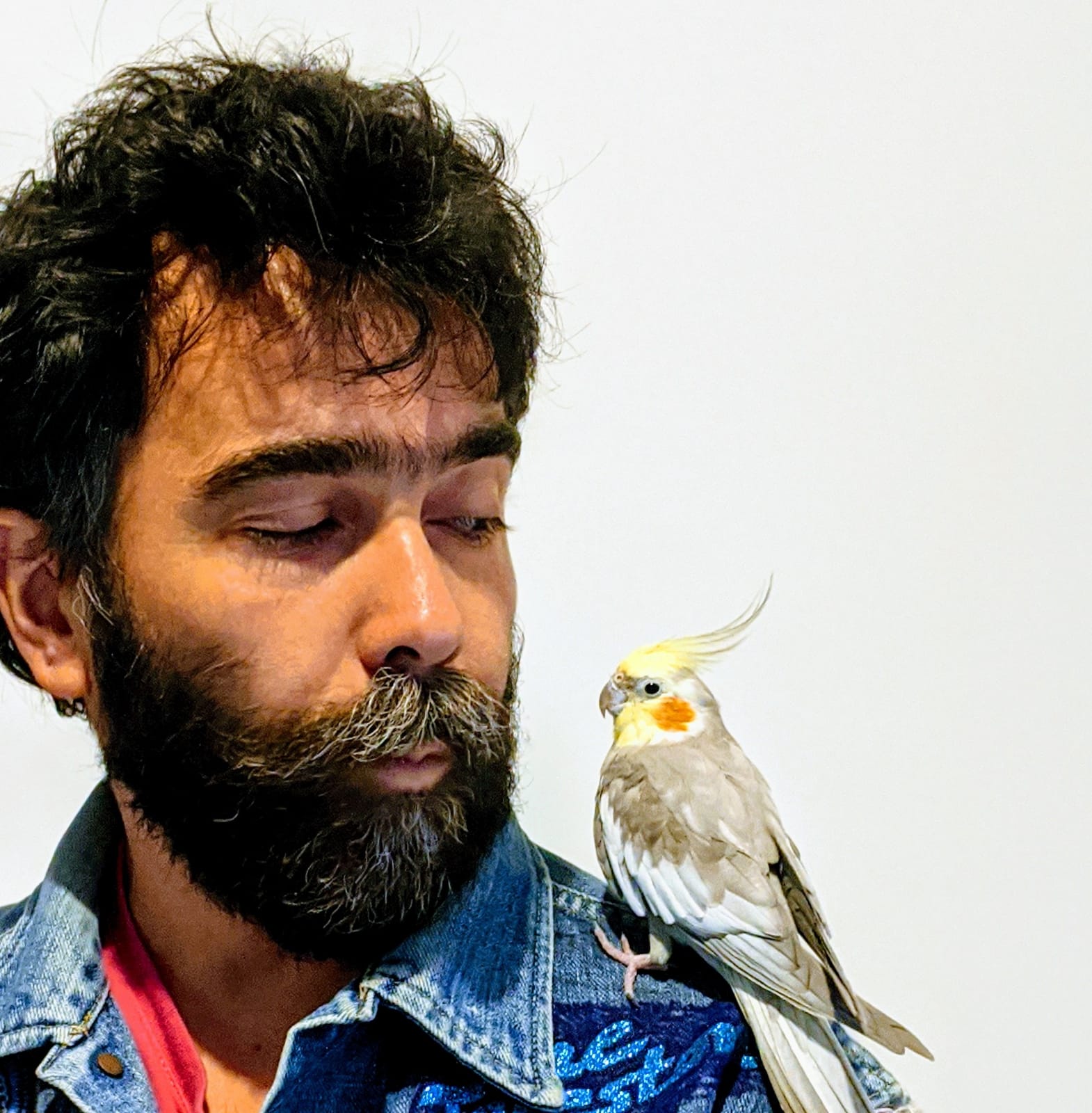 Filippos
Telesto
Filippos Telesto is a Greek artist who lives and works in Berlin. His artistic and creative influences are drawn from an ever-ending dialogue between his close entourage of friends,family, fellow artists and surroundings.
His portfolio of work, satirical and philosophical, is deeply influenced by the history of art and its contextual placement as seen through the spectrum of sociological and anthropological theories. He strategically introduces images of well known personas and commonly used objects, only to shift the preconceived notions of his viewers to new and diverse interpretations. He often places his subjects in repetitive realities, so as to emphasise their variety as a matter of perception and artistic rendition.
A frequent traveler and citizen of the world, Filippos welcomes cultural diversity, eagerly engages in creatively stimulating conversation and draws inspiration from the inborn qualities and references in which he stumbles upon. These are then processed and reprocessed in his mind, placed within a cosmological context, and communicated through notions of duality, but with a twist; the idea that no two things can be the same, yet at the same time, there are two sides to the coin.