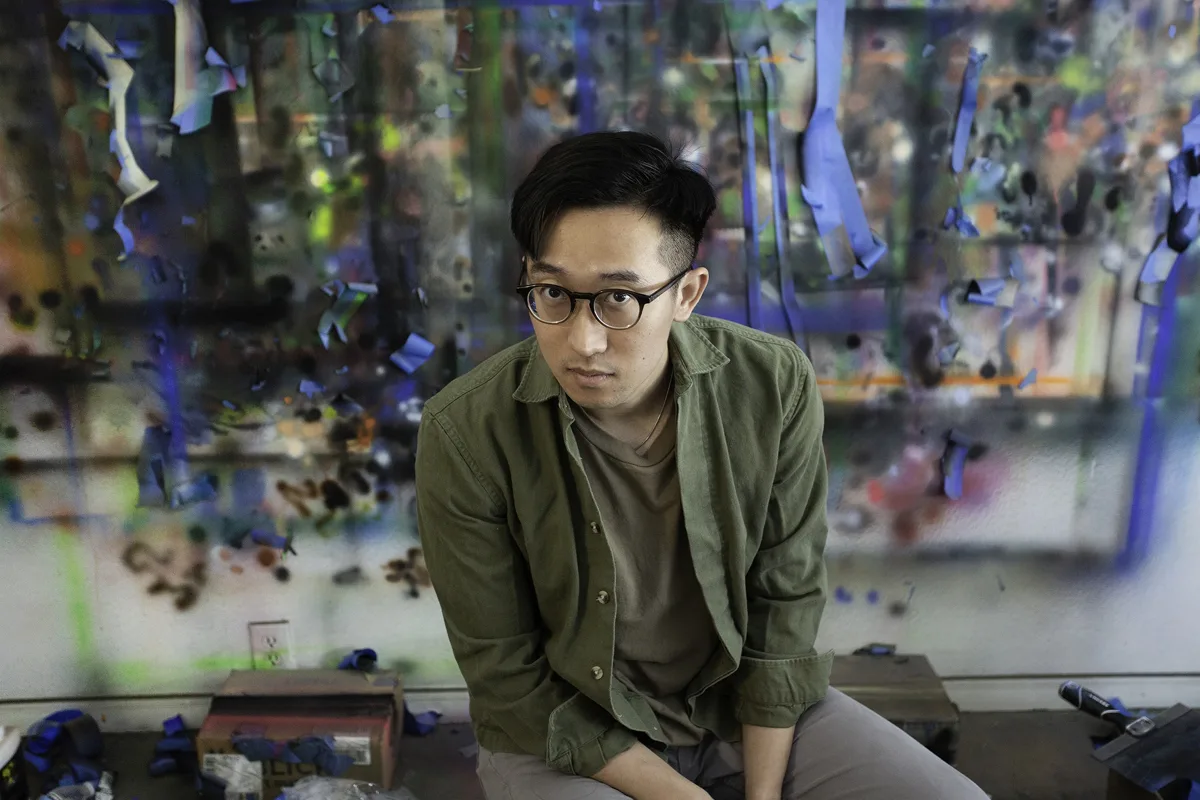 Gao
Hang
Gao Hang (born in 1991, in Baoding, China) currently lives and works in Houston, TX. Gao moved to Houston, Texas in 2015, to attain an MFA in Painting from the University of Houston after obtaining a BA in Oil Painting from the Capital Normal University in Beijing, China, 2013.
Hang's recent paintings are concerned with the image "definition" in digital graphics, especially those produced in the last 20 years. Hang evokes the postmodernist neo-pop movement, by using subject matter and color as a conceptual and structural armature. Deliberately, Hang uses fluorescent hues which he considers to be the tones of his generation. Understanding digital graphics as 21st century "found objects", Hang is interested in objects that are bathing in modern technology's greatness, while exposing a certain rawness, oddity, or awkwardness due to their obsolescence. In the artist's words: "My artistic process has something to do with my habits and obsessions. I mostly listen to stand-up comedy while making my work. I enjoy stand-up comedy that challenges general beliefs, and political correctness, yet at its core is negotiating between the observations, language, and laughter of a given performance. Then you realize that it's no paradox, but a good conversation between the performer and the audience. At some point, my paintings are like stand-up comedy, they can only do so much about solving real problems. But brutal honesty, absurdity, and humor are very powerful qualities in any type of conversation."
His work has been exhibited in numerous major art venues in China, US, Spain, Germany, Korea, Netherlands, and England. He was recently awarded the Artadia Houston Fellowship Award, Brooklyn, New York and Houston Art Alliance – Artists and Creative Individuals Grant, Houston, Texas.