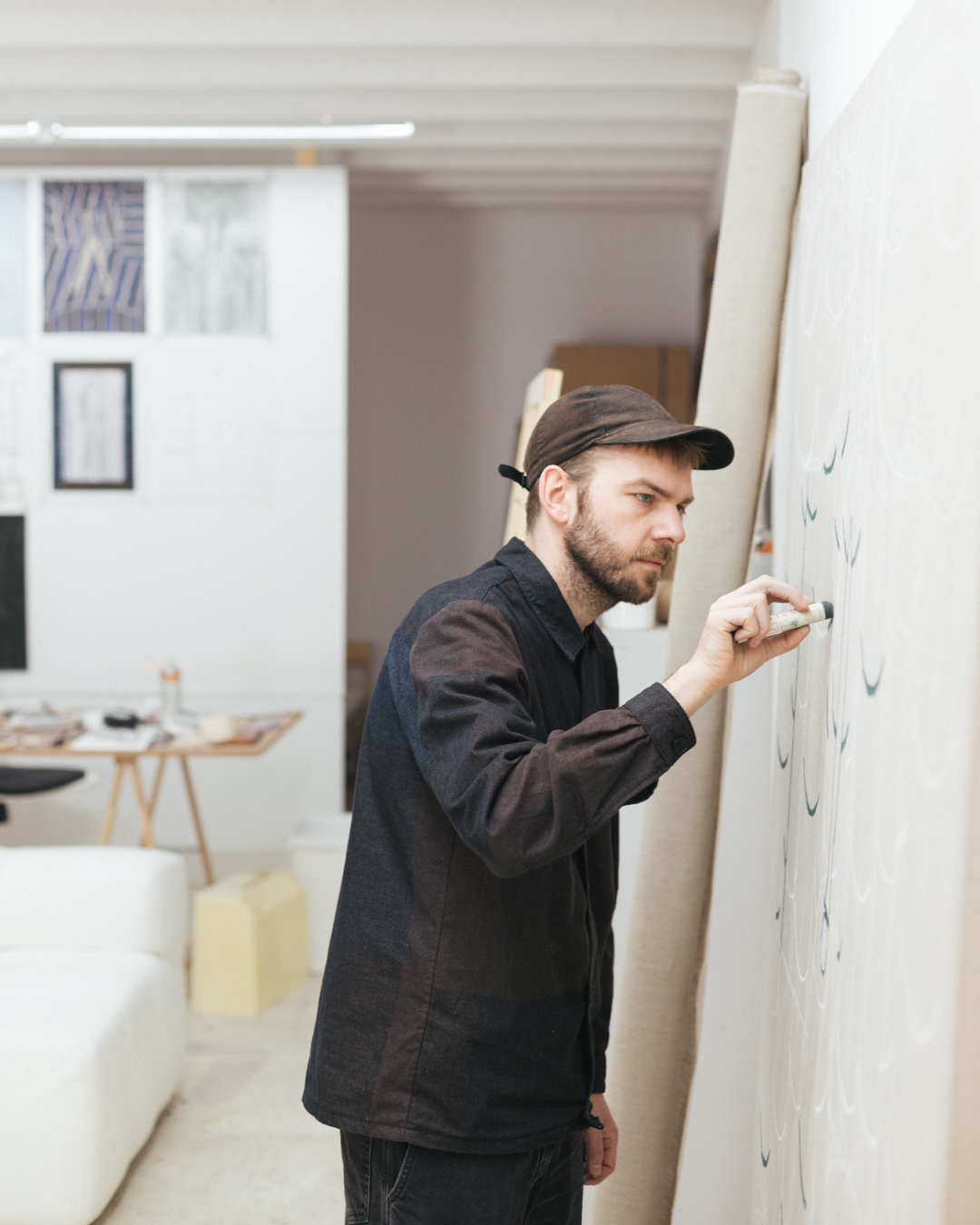 Geran
Knol
Geran Knol is a multidisciplinary artist from the Netherlands, currently living and working in Antwerp, Belgium. His work consists of drawings, paintings, sound and sculptural work. He is also involved in Park Pardon, a collaboration with Bloeme van Bon. He received a BA in Illustration at ArtEZ Hogeschool voor de Kunsten in Zwolle (the Netherlands) in 2012 and a Master in Visual Arts at Sint Lucas in Antwerp (Belgium) in 2015.
His work is an ever evolving research on shape and form. In Knol's image a recurrent figure becomes part of its surroundings and doesn't take on a personification. He often works in series where he limits himself to certain rules of play. With those limitations he researches possible variations which then lead to new ideas. For Knol a drawing carries a similar importance to a painting, and he often refers to previous work when working with a new medium. Even though his practice generally takes a two-dimensional format, the haptic qualities of the materials are very relevant in the making of a final image.
His work has been exhibited in several solo and group exhibitions such as "Lucky Charms", Ballroom Gallery (Brussels, 2022); "With A Silent Drum", L21 (Palma de Mallorca, 2021); "Plaatjes & Praatjes", Willem II Fabriek (Den Bosch, 2019); "AppointMENT", MENT (Ljubljana, 2019); "Unclear Clarity", ABC Klubhuis (Antwerp, 2017); "Double Bubble", Inuit (Bologna, 2015); "Illustrative", Direktorenhaus (Berlin, 2015); and "The Considered Cabinet of Deliberate Thoughts", with Park Pardon (Antwerp, 2015). He has participated in the art fairs Art Antwerp (2022) and ARCOMadrid (2021).