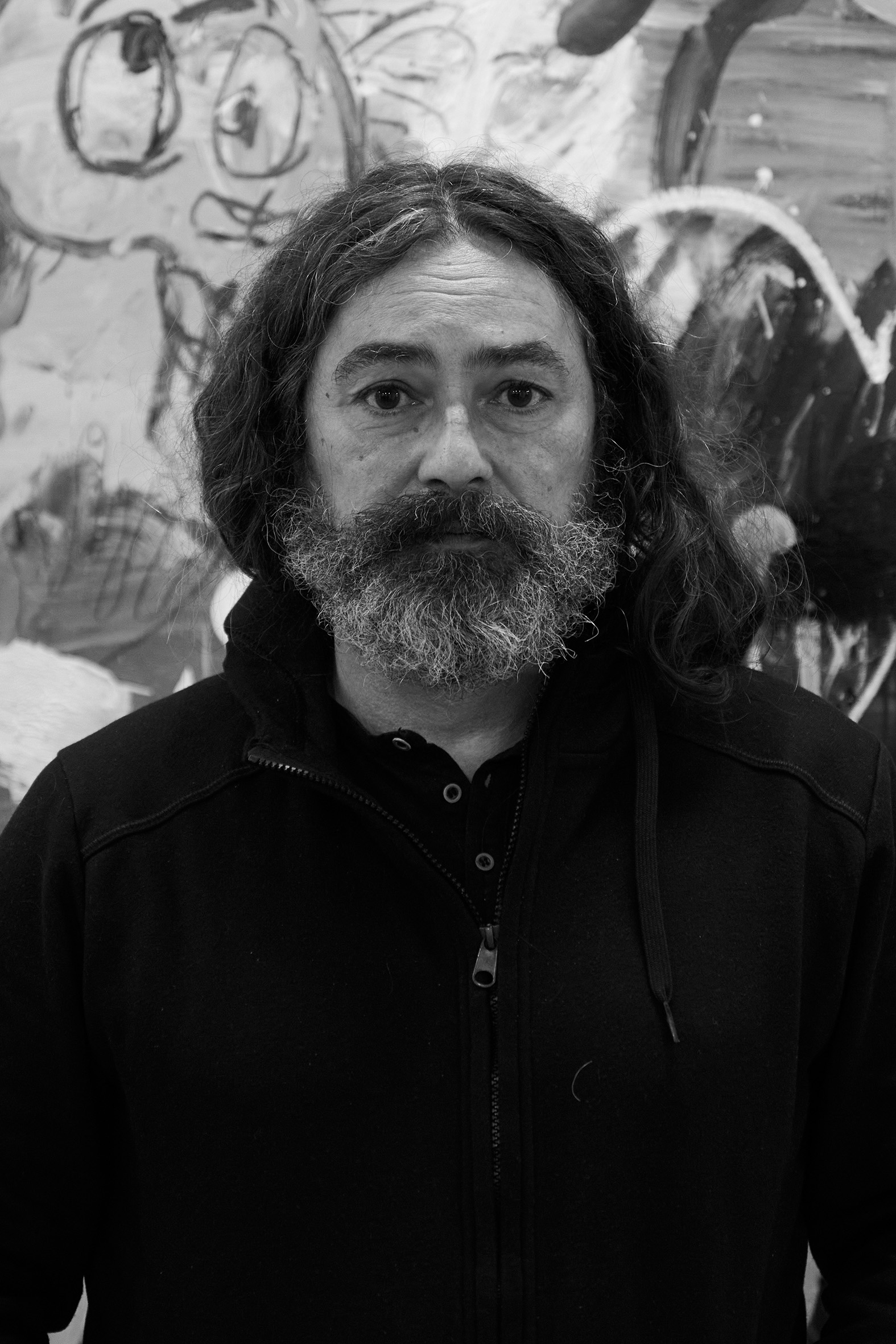 Matías
Sánchez
Sánchez's work is full of contemporary iconography, texts, forms and color, creating very complex compositions which don't leave any viewer indifferent. His search is not one of a story teller but rather an architect of forms, diluting the differences between abstraction and figuration. The narrative is not the search but rather the excuse.
Throughout his career Matías Sánchez has built an oeuvre that includes a very personal type of figuration with references to his favorite painters such as Philip Guston, George Grosz, Otto Dix, Toulouse Lautrec, Pablo Picasso or Jean Michel Basquiat, among others. All of them have given rise to this self-taught painter that partially explains the originality and freshness of his broad body of work.
Along with these influences, Sánchez is an artist linked to contemporaneity from many different points of view. His style has metabolized the language of popular culture. Because of this, his work can be understood as a speaker of our society.