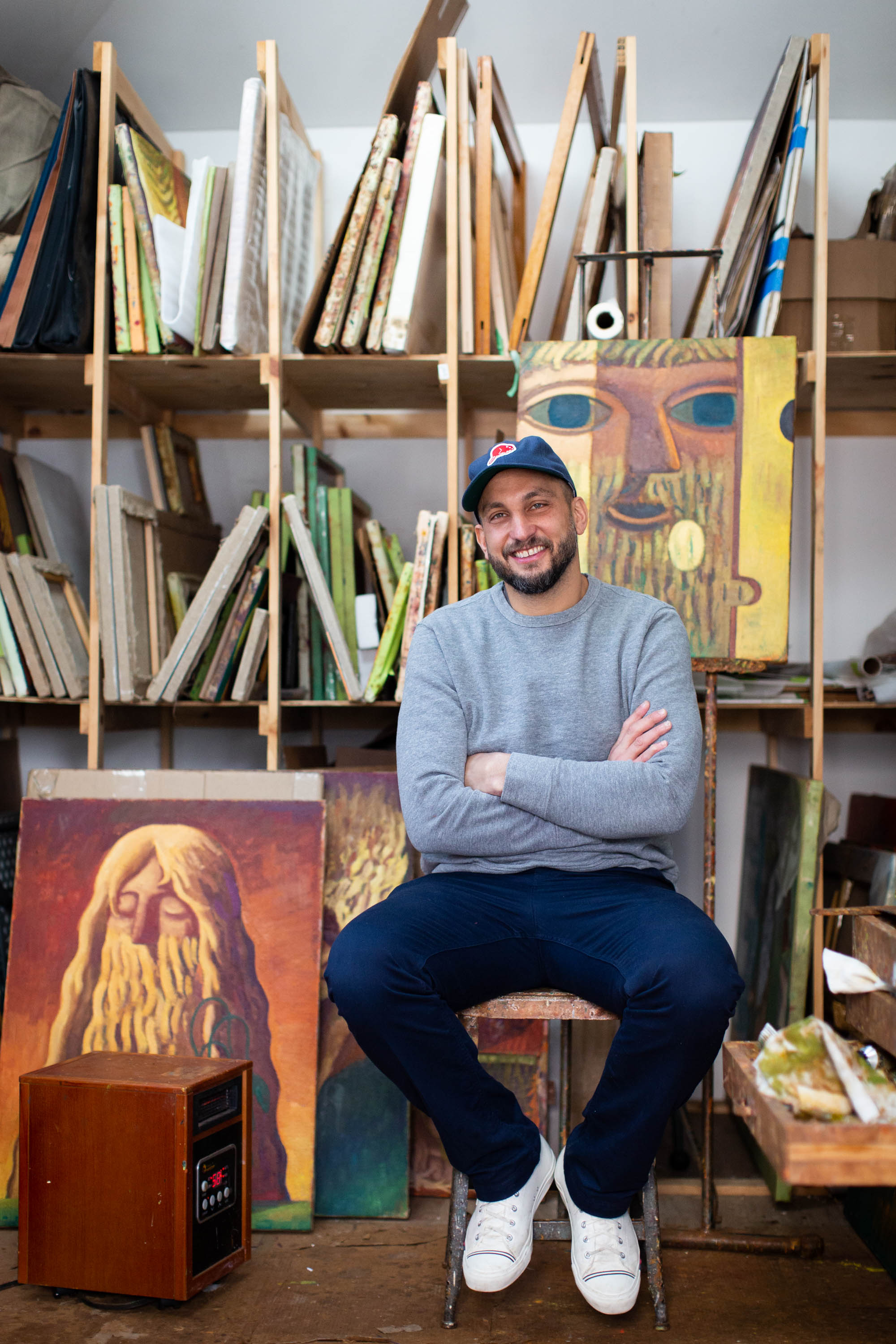 Nat
Meade
Nat Meade (b. 1975, Greenfield, Massachusetts, Grew up in Portland, Oregon) is a Brooklyn-based painter and educator who uses his work to reflect on the complex feelings that surround the experience of moving through different phases of life. The figures in Meade's paintings become stand-ins for himself in his investigation of the experience of becoming an adult, husband, and parent, each character viewed through the dual lens of self-scrutiny and societal expectation. Meade received his BFA from the University of Oregon and his MFA from Pratt Institute.
His work has shown in solo exhibitions including "A Hole is for Looking Through", Taymour Grahne Gallery (London, 2022); "Nothing, Happens for a Reason", Hesse Flatow Gallery (New York, 2022) and "Never Learn Not to Cease to Exist", Honey Ramka, Brooklyn (New York, 2022), and in group shows at Pierogi Gallery (New York, 2022), L21 LAB (Palma de Mallorca, 2022), The Hole Gallery (Copenhagen, 2021), and The Wunderwall (Brussels, 2021) amongst many other.
Meade's practice has been reviewed in publications such as Artforum, Juxtapoz, The Boston Globe, and Hyperallergic. He attended the Skowhegan School for Painting and Sculpture 2009, the Sharpe-Walentas Studio Program in 2016, the Siena Art Institute in 2018, and the James Castle House Summer Residency in Boise, Idaho in summer 2021.