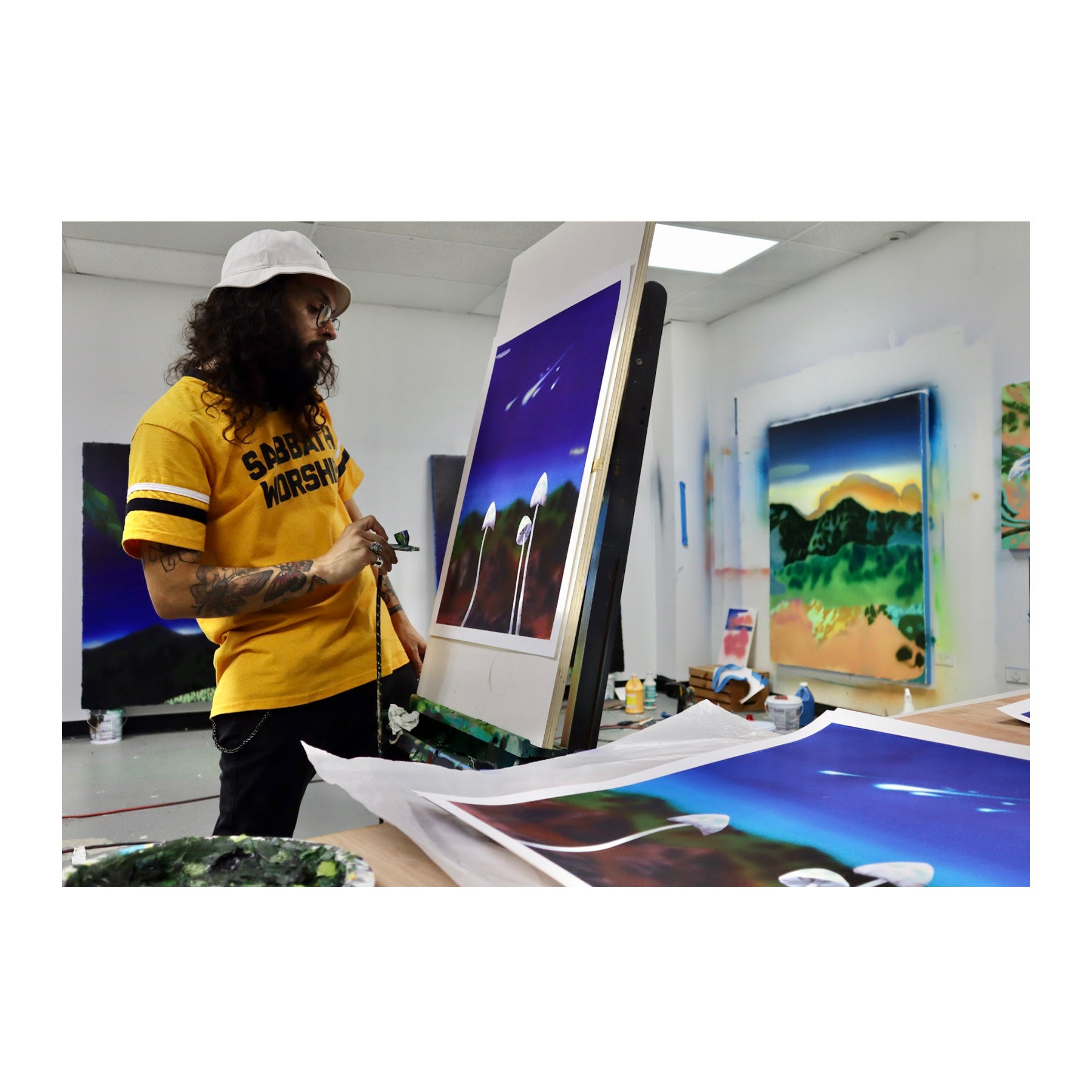 Omar
Velázquez
Omar Velázquez lives and works in Puerto Rico. He is a multifaceted artist who creates and experiments tirelessly. His works revisits the history of painting, sculpture and music from the island, feeding a centrifugal inquiry on the politicization of the Puerto Rican identity. In his most recent paintings, he depicts a stereotypical Caribbean vision of natural beauty, vibrant colors, warm lights, exuberant vegetation and majestic animals, which is suddenly truncated by the inclusion of sinister elements that appeal to the colonial stories inscribed in the landscape.
In 2020, the MCA Museum of Contemporary Art Chicago presented 'Chicago Works' his first solo museum exhibition curated by Carla Acevedo-Yates. In addition, his works have been presented internationally at spaces such including ADAA The Art Sow (New York, 2021), One After 909 (Chicago, 2019, 2018), Corbett vs. Dempsey Gallery (Chicago, 2019), Shane Campbell Gallery (Chicago, 2018), or the National Museum Of Puerto Rican Arts & Culture (Chicago, 2016), among others. Recently, Velázquez has shown his works at Ana Mas Projects in the exhibition 'Unspoken Identities'(15.02 - 31.03.2023) curated by Abdiel D. Segarra Ríos.
His work is part of important institutional collections such as the Museum of Contemporary Art of Chicago, the Museum of Fine Arts of Boston, apart from numerous private collections all around the world.